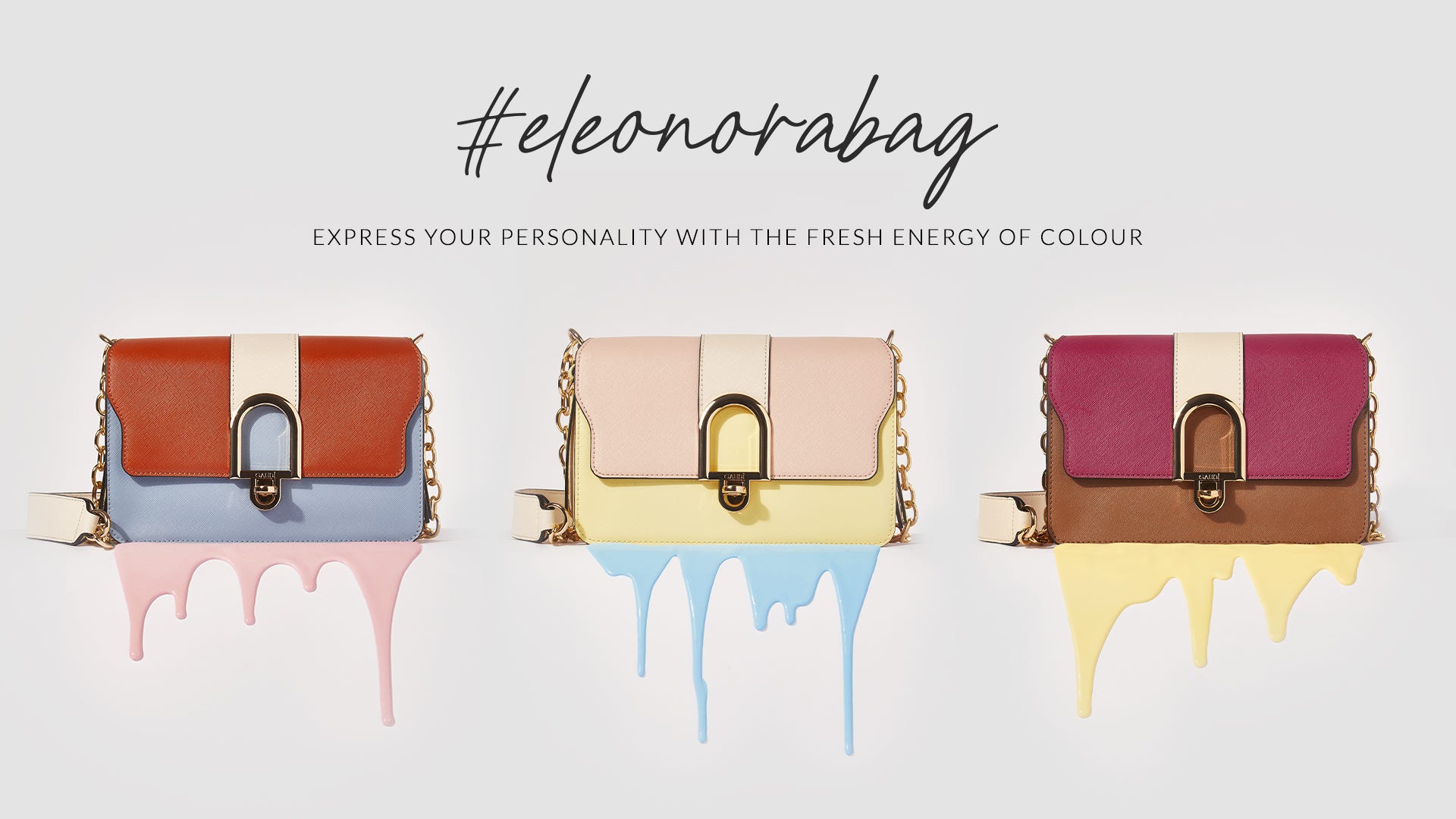 Colour enhances your energy and emphasises the character of your style.
Be inspired by the new shades of the EleonoraBag
and pick the tone that best represents you.
Geometric design for maximum capacity, gold-tone metal details to enhance femininity
and bright colours for a contemporary twist.
Your beauty deserves to shine, with the new EleonoraBag.


Define your style with the new colours of the EleonoraBag.
The choice of colour is the first step towards the new season.