Available colors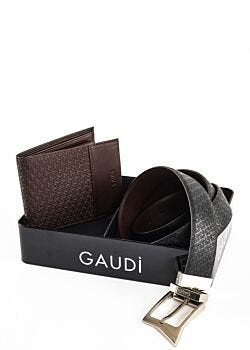 Gift box with matching wallet and belt. The wallet has a classic bi-fold design with embossed GJ print. The adjustable belt is finished with a square metal buckle.
Shipping and returns
Livraison gratuite pour tout commande supérieures à 180 EUR
Standard Livraison 12 EUR
Certaines promotions peuvent inclure la livraison gratuite
Retours gratuite

Need help?
Pour toutes informations n'hésitez pas à nous contacter.
Notre service clientèle est disponible du lundi au vendredi de 09h00 à 17h30, sauf les jours fériés.
mod. 221_V2AI-10710_V5501